Below you will find a list of Petroflow's Management, Flow Assurance and Engineering Design/Facilities Management personnel. For the Flow Assurance and Engineering/Facilities Management teams, click on each individual to find out more about them.
Senior Management and Technical Leads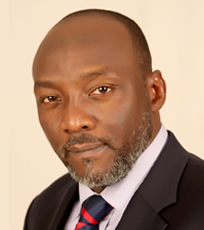 Mr Zulkifil Abba CEO
Zulkifil Abba has over 15 years experience in Energy and Project Finance, and has been the main contact for business development activities in PetroFlow. He has an MSc. in Energy Studies with Specialization in International Oil and Gas Management, from the University of Dundee, Scotland. He also has a BSc in Economics, and an OND in Accountancy from the University of Maiduguri, Nigeria.

Zulkifil's exposure to the Nigerian Oil and Gas industry is extensive; he has advised State Governments on energy projects, ranging from oil and gas to Hydro Power Generation. Zulkifil is a Director in various other energy companies amongst which is Mainstream Energy Solutions Ltd ( concessioners of the Kainji and Jebba hydro power stations) in Nigeria, and also PetroQuip Oil and Gas Services Ltd ( an offshore equipment supply company), to mention a few. He has membership of the following professional bodies:
- Member, Society for Petroleum Engineers (SPE)
- Member, Association of Independent Petroleum Negotiators (AIPN)
- Member, International Association for Energy Economics (IAEE)
- Member, Scottish Oil Club
- Member, Energy Institute, United Kingdom

---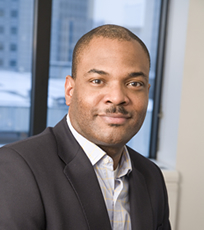 Dr Bishop Falope
Technical Director
Bishop has over 18 years oil & gas experience built on a strong academic background and project-based engineering experience. Experience includes process engineering, concept selection, dynamic simulation studies, flow assurance, field development studies, pipelines and production equipment/facilities specification, provision of training and study management.

Bishop has a Ph.D. in Chemical Engineering from University College London and an M.Sc. (with distinction) from the same institution. He obtained his B.Sc. also in Chemical Engineering from the Obafemi Awolowo University (Ile-Ife) Nigeria.

During his research he integrated the fundamental physics of heat transfer, thermodynamics and fluid flow into developing a mathematical model for simulating blowdown of high-pressure hydrocarbon vessels under fire impingement using computer programming. The research led to several journal publications available in the open literature.

Following his research he worked with Schlumberger at the Technology Centre in Abingdon UK developing production simulation software as one of the software "engine" developers. He was lead engineer for all thermodynamics, compositional/PVT and flow assurance modules, projects and developments using PIPESIM and was involved in numerous client support and project assignments. He was part of the core team that started developing the Integrated Asset model (IAM) development (using ECLIPSE, PIPESIM-Net and HYSYS) for simulation and optimisation of production systems.

Following his work at Schlumberger Bishop has provided engineering solutions to major O&G Operators, and independents alike. He was senior consultant and flow assurance manager with major UK oil and gas consultancy companies, and held lead flow assurance positions for numerous projects including $Billion deep-water projects, HP/HT, heavy oil, blending studies, slurry transport, etc. Bishop has provided services to over 30+ clients worldwide on numerous projects.

SELECTED PUBLICATIONS

- Falope G.B.O. and H. Mahgerefteh, "Modelling transient stresses in spherical vessels during blowdown under fire attack". AIChE J., 49(5), (2003), 1307-1316)
- Falope G.B.O. and H. Mahgerefteh, 'Modelling ductile failure propagation during blowdown under localised jet fire attack', Journal of Process Mech Engng., Part E, 217, (2003) 93 – 101
- Mahgerefteh H., G.B.O. Falope and A.O. Oke, "Modeling Blowdown of Cylindrical Vessels under Fire attack". AIChE J., 48 (2), (2002), 401-410.
- Falope G.O., A.G. Jones and R. Zauner. "On modelling continuous agglomerative Crystal precipitation via Monte Carlo simulation". Chem. Eng. Sci. 56 (2001), 2567-2574.
- Falope G.O. and H. Mahgerefteh. "Consequence risk analysis for blowdown of vessels containing two-phase hydrocarbons exposed to thermal radiation". Proceedings, 3rd Int. Conf on Loss Prevention (Oil, Chemical and Process Industries), Society of Loss Prevention, Singapore, 2000.
- Falope G.O., A.G. Jones, R. Zauner. "Monte Carlo modelling of agglomerative crystal precipitation". In Industrial Crystallisation 1999. (IChemE). Cambridge, 13-15 September 1999. Paper 18, p. 19.
- Modelling Transient Stresses in High Pressure Pipelines Exposed to Extreme Thermal Boundaries. Schlumberger ECA (Europe and Central Africa) Forum (Reservoir and Production Engineering community), Cambridge, 8 – 11 June 2004.
- Modelling transient heat transfer in pipelines during shut-in – prevention of hydrate formation. Presented at the Schlumberger Mechanical Workshop, Houston, 12 – 14 April 2005.
- Falope G. B. O and Aluko O. A., "Long-Tiebacks in Deep-Water Environments", Presented at the Offshore West-Africa Conference, Abuja, Nigeria, Jan 29th – 31st, 2008
- Falope G. B., Aluko O. A. "Modeling, Simulation Mitigate Flow Assurance Risk", Offshore Magazine, Volume 68, Issue 4, April 2008.
- Modelling and Optimisation of Gas Storage and Production Systems, Bishop Falope; Schlumberger Global Forum, Barcelona, Spain, April 2014
---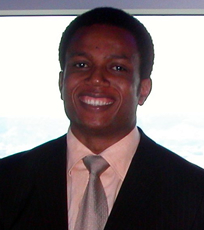 Dr Lekan Aluko
Technical Director
Dr Lekan Aluko has spent the last 18 years working on varied international projects in the oil and gas industry mainly for leading service, operating and consulting company's (PetroVision, Schlumberger, Burlington, ConocoPhillips, Energy SciTech, BHP, BP, Afren, PetroSA, BP, Linetrale, Valiant, Bowleven, Hunt and Vitol). Lekan's main areas of work are: Reservoir performance analysis and simulation; Field Development Planning; Reserves Assessment; Well test design and interpretation; Formation evaluation and related operations.

Lekan holds MSc degrees in Petroleum Engineering and Electrical Engineering (Distinction) from Imperial College London and University of Glasgow respectively and a Petroleum Engineering Ph.D from Imperial College London, where he researched on Well Test Dynamics of Gas Condensate Reservoirs.

Lekan has extensive knowledge of the industry's tools such as ECLIPSE, PETREL, VIP, PVTi, MBAL, INTERPRET, GS PETROPHYSICS etc. This combined with his expertise in reservoir performance analysis, data acquisition, interpretation and integration expertise makes him the focal for PetroVision's subsurface studies. Lekan has an excellent client satisfaction record.

Lekan was a board member at the SPE London Section and has given/lead seminars on well testing, reservoir management and enhanced oil recovery. He has lectured courses on reservoir engineering, reservoir monitoring and management, well testing to ChevronTexaco, Eni, PetroSA and ConocoPhillips

SELECTED PUBLICATIONS/ACHIEVEMENTS

- Olalekan A. Aluko and Alain C. Gringarten.: "Well Test Dynamics of Rich Gas Condensate Reservoirs under Gas Injection" SPE 121848, paper submitted for presentation at the SPE EUROPEC 2009 seminar to be held in the Amsterdam, The Netherlands, 8-11 June, 2009.
- Falope G. B. O and O. A, Aluko, "Long-Tiebacks in Deep-Water Environments", Presented at the Offshore West-Africa Conference, Abuja, Nigeria, 29 -31 Jan, 2008
- Falope G. B., Aluko O. A. "Modeling, Simulation Mitigate Flow Assurance Risk", Offshore Magazine, Volume 68, Issue 4, April 2008.
- Received the Schlumberger Chairman's Award (2001): An award for excellence and outstanding performance as a reservoir evaluation engineer.

---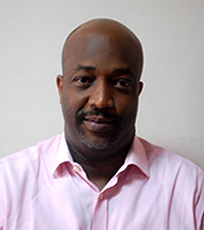 Mr Tayo Falope
General Manager, Nigeria
Tayo Wale-Falope read law in the University of Benin and has a Master's degree in International Laws and Diplomacy from the University of Lagos.

Tayo has extensive experience in business operations management with a proven track-record in management of business activities across many sectors. Tayo's experience started with running the family business which involved construction, running a very successful restaurant chain, hotels/hospitality and general contact execution. He then proceeded to hold management roles in the telecoms sector working with Motophone, Econo-Card and then, a pioneer staff of Globacom Limited where he was a key member of the roll out team. At Globacom he was a project manager and head of several regions and zones – visiting and working in 33 of the 36 states in Nigeria and Abuja.

In almost 30years of working experience, he carved a niche for himself in handling people and above all, project and crises management.

Tayo joined PetroFlow initially to manage the company's staffing, operations and management activities on Total's EGINA project prior to taking on the position of General Manager which he currently holds. He is responsible for all PetroFlow's Nigerian operations and business support activities.

Tayo has a passion for God's work and is also a priest in the Anglican Communion (Church of Nigeria) after attending the Lagos Anglican Seminary.
---
Flow Assurance/Real-Time Solutions
Bishop Falope - Flow Assurance Lead
Isaac Ogazi - Flow Assurance Lead
Fatima Shettima Argo - Flow Assurance Engineer
Terry Ebinum - Real-Time Products Developer
---
Engineering Design and Facilities Management
Thirucheeswaran S. - Upper Level Mechanical Engineer
Iyiola A. - Structural Design Engineer
Didih A. - PDMS Structural Designer
Emerito A. - Instrument/Electrical Designer
Israel A. - Piping/Stress Engineer
Jaime B. - Middle Level Piping Designer
Kamlesh S. - Senior Structural Designer
Kathirvel P. - Upper Level Mechanical Engineer
Peter O. - Lead Piping Designer
Samuel O. - Electrical PDMS Designer
Oyetayo O. - Piping PDMS Designer
Rajagopal M. - Upper Level Lead
Sigit A. - PDMS Structural Designer
Srinivas G. - Upper Level Lead (Mechanical)
Obumneme U. - Process Engineer