Projects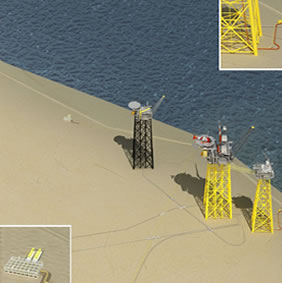 Alder (HP/HT) Phase 2 & 3 Project
Client: Chevron UK (CPDEP)
Technical screening of a number of subsea development options subject to hydraulic and system constraint;

Performed complete flow assurance studies involving steady state and transient operations (cooldown, blow down and system restart), slugging studies and Methanol requirement studies;

Performed pressure surge analysis following a number of possible choke failure scenarios and recommend subsea tree spec and required valve response times;

Top-of-line corrosion studies;

Performed dynamic simulation study to inform client on required isolation valve and HIPPS response times and location required to protect the pipeline from over-pressure;

Hydraulic study for the sizing of chemical injection and service lines;

Detailed well modelling of the production wells. Models applied to investigate well instability during start-up and to evaluate the success of possible stabilisation with gas recirculation. Aim was to prevent possible well die-out due to high-water cut.